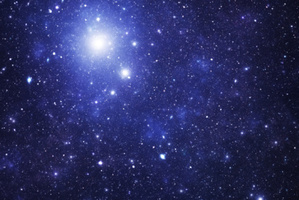 Britain has committed £88 million ($160 million) towards the construction of the world's largest telescope.
The huge observatory, to be built in the Chilean Andes, will allow astronomers to capture images of the universe's earliest moments.
The giant eye on the sky, known as the European Extremely Large Telescope, will cost more than €1 billion ($1.6 billion) to build.
Its main mirror, which will gather light from distant stars and galaxies, will be 39m in diameter, made of 798 segments. The observatory will gather 15 times more light than the largest telescopes today.
"Every area of astronomy, from planets around other stars to the first galaxies in the universe will be revolutionised by this telescope," said Professor Simon Morris of Durham University.
The giant observatory will become part of an array of telescopes built by the European Southern Observatory organisation in Chile.
Built high in the Andes, these instruments avoid much of the atmospheric turbulence that affects observatories at lower altitudes.
The site also allows astronomers to study objects such as the Magellanic clouds, which can only be seen in the skies of the Southern Hemisphere.
The site selected, Cerro Armazones, is a 3000m mountain in the Atacama desert. Engineers are slicing the top off the peak in preparation for construction, expected to be completed in 2023.
- Observer