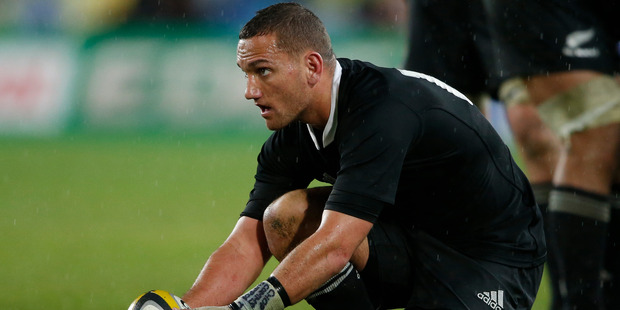 They were stretched and pulled until conceding a try seemed inevitable, but the All Blacks held firm.
One of the main positives from the disappointment of their draw against the Wallabies was the way they scrambled on defence and kept out a team which was almost entirely dominant in the second half.
For Aaron Cruden, who had a difficult night at first-five, that desire among his teammates to run and tackle themselves into the ground was a salve to the disappointment of their failure to reach the world record of 18 consecutive victories.
Skipper Richie McCaw, who suffered a painful stinger injury to his shoulder in the first half, topped the count with 20 tackles, with zero misses. He looked physically broken in the final minutes, but he was still there at the end.
Player ratings: See how we rated the performances
"The boys showed a lot of heart, I thought," Cruden said. "We played 20 minutes of the game with 14 men and the desperation the boys showed for each other, you can't coach that. The desire comes from within and it's good to see it out there and I'm sure we're going to have to see [it] again next weekend. The Australians, especially in the second half, controlled the game really well. You have to give credit where credit is due and I think they controlled the tempo in that second 40 minutes and we were put under immense pressure.
"It's something we wanted," he said of the record. "And when you want something so bad and it doesn't turn out the way you want it it's disappointing. For us, yes, I suppose it all starts again. We love winning and a draw's not a win."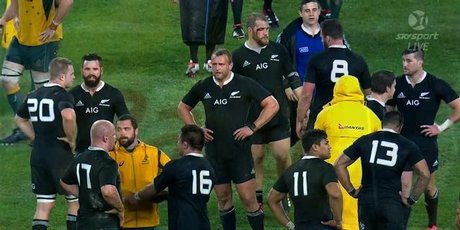 Cruden, marking Kurtley Beale, who had a good game after his controversial selection ahead of Bernard Foley, helped the All Blacks put pressure on in the first half with a kicking game that was better than the home side's, at least initially. Unfortunately his team couldn't capitalise.
"With the conditions, it was pretty wet under foot and pretty slippery, if we were able to put the ball on the ground and turn them around a little bit it would be tricky to control it," was Cruden's thinking. "It worked well in patches for us but then in other times it didn't work well for us."
Beale paid credit to the All Blacks' tactics and their ability to withstand the home side's late onslaught.
"I thought they played really smart tonight, the way they used their kicking game," he said. "We had 65 per cent of possession and we had opportunities out there. We had clear intentions in the second half to hold the ball and really use it."
More All Blacks v Wallabies
Nonu's injury adds to Hansen's woes
ABs' record yellowing around edges
Mistakes spoil big night
- APNZ