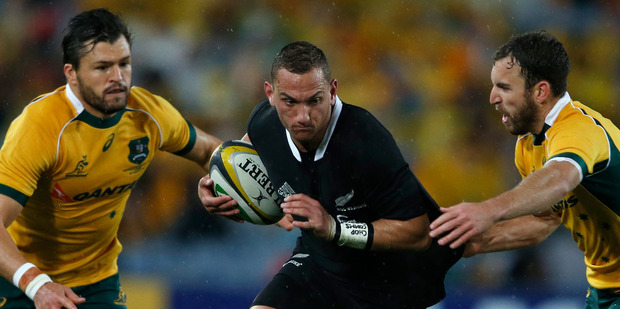 A relatively poor night - that's all it was. The All Blacks are not digging deeper than that in their quest to turn around their performance and win the second Bledisloe encounter of 2014 at Eden Park in Auckland.
Tough conditions and a robust Wallaby pack made life hard. Their own sloppy execution and a referee whose rulings were impossible to predict made life harder again for the All Blacks in Sydney.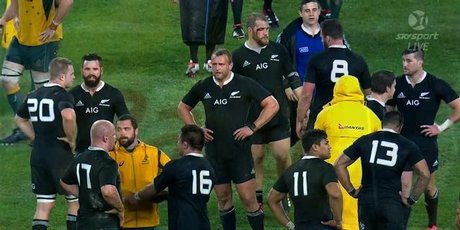 Selection and game-plan were not at fault for the All Blacks. Tactically they were smart enough: they had variation in their kicking repertoire which kept Israel Folau under pressure.
They didn't try to play too much rugby in the wrong places; didn't look like they were mystified or overly troubled by much of what the Wallabies did or unable to live with the pace or intensity of the game.
They simply made too many mistakes and they typically made them at times when they had Australia squirming.
At 9-3 with 10 minutes to go in the first half, the All Blacks could have blown the game open had they not stuffed up two lineouts in the Wallaby 22. Had they not been sloppy in their execution of a driving maul. Had they not been early in their scrum engagement and had they not made basic handling errors.
Player ratings: See how we rated the performances
"We probably had the better part of the first 30 minutes and then we struggled to play any rugby after that for various reasons," said All Black captain Richie McCaw. "I guess the one good thing is that we get another crack next week."
Despite being under pressure for much of the second half and having to produce some hugely impressive scrambling defence, the All Blacks can feel assured they didn't see anything from the Wallabies to unduly worry them. Nor do they have cause to hold deeper concerns about their readiness and ability to win the Rugby Championship.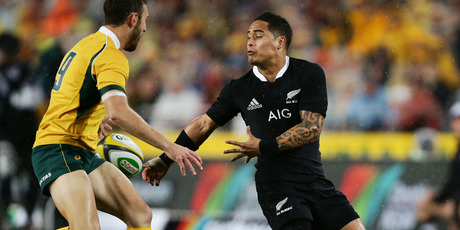 The last time the All Blacks drew it turned out to be an indicator that their collective power was fading: that they had become a little stale and predictable and didn't have enough weaponry in their arsenal. In their fourth test after the draw, the All Blacks were crushed at Twickenham.
No such portents of doom should be read into the Sydney result. Australia are a good side who played well. They have, despite results over the past few years, been only a fraction behind the All Blacks.
"Australia have always been a genuine threat," said All Black coach Steve Hansen. "You know if you are playing them at marbles they are a genuine threat. They love their sport and they are tough, they are competitors. If you look over the last 11 years there haven't been too many easy games. Even on the scoreboard when we have got away with it, there haven't been easy. Auckland will be just the same."
More All Blacks v Wallabies
Nonu's injury adds to Hansen's woes
ABs' record yellowing around edges
Boys showed heart - Cruden