A 'relationship at odds' special, featuring Rory, Yaya and mad-as-hell US sports fans.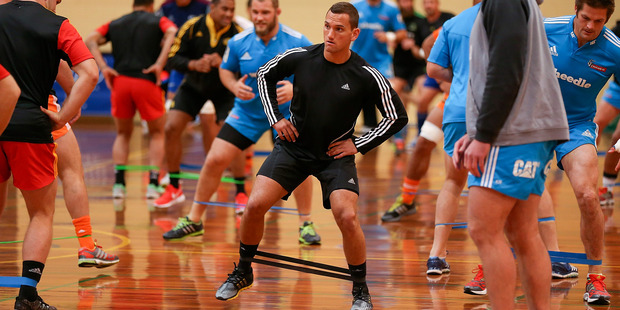 Birdie odds for Rory
Not known for their sensitivity, Irish bookmakers Paddy Power have harshly opened a betting book predicting Rory McIlroy's next girlfriend after he called off his engagement to Caroline Wozniacki yesterday. The bookies have identified 26 candidates in total, but have kindly offered to name prices for others on request. What price for a Lydia Ko/McIlroy romance? We are still waiting for our suggestion to be processed, but expect it to be longer than the 100/1 offered up to Serena Williams.
McIlroy dramatically ended his relationship with tennis star Wozniacki just days after sending out invitations to their wedding. The 25-year-old says he got the jitters when the reality of marriage dawned on him. Paddy Power has made Rory's old flame Holly Sweeney 3/1 favourite to be the next girl to win his heart, while Tiger Woods' ex-wife Elin Nordegren is a 275/1 outsider.
He thinks it's all over ...
Spaniard cyclist Eloy Teruel thought he'd secured the seventh stage of the Tour of California in the weekend after crossing the finish line ... with one lap to go. Teruel lifted his arms in delight after racing out in front of the pack to cross the line. It wasn't long before he realised something was up. Probably the fact every other rider was still giving their all was a decent giveaway. He finished the stage in 56th place.
Yaya takes the cake
Apparently, Manchester City superstar and ginormous midfielder Yaya Toure is unhappy with his club. Why, you might wonder, when they just won the Premier League in exciting fashion, featuring him as their best player? Because the team didn't celebrate his birthday.
City won the title on May 11, two days before Yaya's birthday. After the championship celebrations, the whole club made their way to Abu Dhabi for a friendly against Al Ain on May 15. At no point did the club's leadership ever mention that ever-so-special 31st birthday - leaving Yaya deeply hurt and disappointed, according to his agent:
"None of them shook his hand on his birthday. It's really sick ... He got a cake but when it was Roberto Carlos's birthday, the president of Anzhi [Makhachkala] gave him a Bugatti. I don't expect City to present Yaya with a Bugatti, we only asked that they shook his hand and said 'we congratulate you'. It is the minimum they must do when it is his birthday and the squad is all together ... "
Bills fans living on a prayer
Buffalo Bills fans are taking a stand against Jon Bon Jovi. With rumours rampant the 80s rocker is thinking of buying the NFL team and moving it to Toronto, fans have petitioned bars, restaurants, bands and DJs all to ban Bon Jovi music. Organisers of the Bon Jovi boycott believe if the team are moved from Buffalo it will throw the city into a psychological and economic depression.
"This guy wants to harm our city, so this is our way to fight back," reads a post on the Facebook page.
As of earlier this week, 28 businesses had signed up. It's their loss.
Wherefore art thou Romo?
Speaking of affirmative action, San Antonio Spurs fans have gone several steps further and are petitioning the highest office in the US to try to get Dallas Cowboys' star Tony Romo banned from Spurs games.
Romo has a bit of a reputation of being a bad luck charm and it seems Spurs fans aren't taking any chances when it comes to seeing their beloved team make it to the NBA finals for a shot at title number five.
Whether it be on the field for the Cowboys or as a fan at other games, Romo in attendance has been known to spell doom for the home team. Just ask Duke, the Dallas Stars, the Mavericks or, more recently, the LA Clippers where Romo was in the stands at the Staples Centre and the Clips lost. So Spurs fans started a White House petition to stop Romo from stepping foot in their home stadium.
"Please America, let's stand together and stop the Tony Romo curse. Go Spurs go!" the petition reads.
With the Spurs leading Steven Adams' OKC Thunder 2-0 in the Western Conference finals, it appears Romo has bowed to the fans demands.