17 Aug, 2017 6:25am
3 minutes to read
15 Aug, 2017 11:00am
3 minutes to read
Allison Lawton has been appointed the permanent chief executive of the Chamber of Commerce
Grant will be used to help upskill the leaders of five Maori enterprises across the BOP.
12 Aug, 2017 11:00am
Quick Read
Swapping chopsticks for chips 'Oppie's' cooked up a formula for prize-winning Kiwi kai.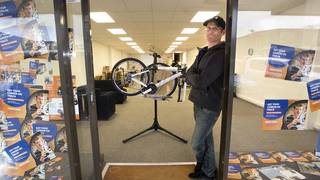 12 Aug, 2017 10:00am
Quick Read
A class set up in Pukuatua St is teaching students bike mechanic skills.