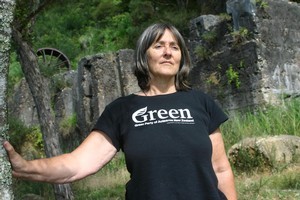 The Government is being called on to do more to help autism sufferers, as Autism New Zealand pins hopes of saving its Waikato branch on a funding miracle.
The six staff at the branch were given four weeks' notice of redundancy on Friday after a lack of Government funding and donations forced a decision to close.
Chief executive Alison Molloy said there had been some amazing responses since news about Waikato's closure broke, but she had not had an offer that would save the branch.
"It is only day one," she said.
There were no plans to shut down any of the other 15 branches, but Ms Molloy said they were vulnerable.
"When you're dependent on one-off funding, in this particular environment, it means that they're all working really hard to keep on delivering services."
Waikato had previously received a $35,000 community response fund from the Ministry of Social Development, but this year all of Autism New Zealand's branches had their applications for the funding turned down on grounds of eligibility.
Ms Molloy said the organisation was struggling against the Government's understanding of where autism sat.
"We say that autism is not just a health issue, it's a social issue, as well as an education, employment, justice one, it's a cross-agency problem," she said.
"The Government needs to acknowledge how this can work because there are 40,000 people, or there abouts, with some degree of autism.
"While there is some tagged money for autism that the Government has put aside it equates to about $125 per person on the spectrum, so it's pretty minimal."
Opposition parties have jumped on the branch's closure as an example of the Government not getting its priorities in order, with Labour health spokesman Grant Robertson saying it should be a wake up call.
"These are essential frontline services for families who face a daily struggle," he said.
"Referrals are increasing, not decreasing. It is simply wrong for the government to pull funding and leave these people to cope with no support."
Green MP Catherine Delahunty said the Government needed to step in and fund regional services better.
"Without urgent assistance more regional support services of those with autism will be forced to close," she said.
"Cuts to this service will mean more stress for families, particularly those on middle to lower incomes already feeling the pinch from government cutbacks."
- NZPA