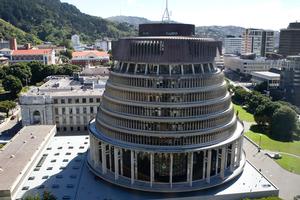 Seven list MPs are receiving almost $41,000 each a year to run offices in their local communities but choose not to, prompting a warning from Parliament's financial watchdog the funding may be reviewed if others follow suit.
The Appropriations Review Committee's recently released three yearly report on parliamentary expenditure highlighted a number of concerns around $14.9 million spent annually on Party and Member Support.
The committee said the individual members' support funding, which makes up the bulk of that, served an important function in providing the public with access to MPs through the operation of out-of-Parliament offices. While the funding - $40,932 a year for list MPs - was set a level that assumed they set up such offices, there was no requirement to do so.
MPs are able to transfer their individual funding to another MP and even their party which can then pool and reallocate the money. The committee noted seven list MPs had not opened offices and "we would be concerned if the number of MPs not opening offices was to increase significantly".
Labour Senior whip Darren Hughes said he believed all his party's list MPs had offices although some shared space in a "hub" office. National Senior whip Chris Tremain said Communications Minister Steven Joyce was the only list MP he was aware of who did not maintain an out of Parliament office.
ACT list MP John Boscawen said ACT's list MPs shared office space in Auckland. However, he had used "a huge chunk"of his entitlement on organising and publicising 40 public meetings against the emissions trading scheme over the past four months.
The committee has other concerns around individual members support which increased sharply as MP numbers rose with the introduction of MMP in 1996. It said there were no checks and balances in how the level of funding is set creating a risk it may be "ratcheted up" following each election and raising the prospect "of a party buying its way into power".
The committee has recommended the funding come under the control of an independent regulator.