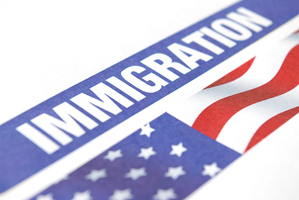 I'm a loser.
I'm not ashamed to admit it or surprised in the slightest, and there are plenty more where I came from. A Kiwi friend is a loser five years running. Surely nobody wins first time?
Defeat feels as inevitable as a Lotto ticket checked and then re-checked on Sunday morning. I feel a bit silly for dreaming.
But re-check as one might, for this lottery there's no smiling attendant at the local supermarket booth; just a cold, bland webpage, with bold words in caps.
"The Entry HAS NOT BEEN SELECTED for further processing for the Electronic Diversity Visa program."
Cheers.
A lottery might seem an odd concept for something as serious and potentially life-changing as permanent residency to a country.
At first I thought it was a scam, but for more than 20 years now the United States Government has spun a wheel of fortune to spice up its societal blend.
Under congressional orders, permanent resident diversity visas are issued to as many as 55,000 winners of an annual global lottery. Countries are deemed either eligible or not by how many immigrants they've already sent to the US. If you're from China, India or Mexico, you can't even get a ticket. But if you're from New Zealand or Nepal or Papua New Guinea, it might just be worth a crack. A name pulled from the hat wins a residency interview and, if you tick the right boxes, you're in.
New Zealand has hooped into an Oceania pool and actually the odds aren't altogether bad. At about 5 per cent, they're better than any other continent and you're significantly more likely to win an interview than walk away with Big Wednesday.
And as I lick my loser-wounds, and the US Senate begins debating immigration reform, I'm heartened at least by the fact I'm not a resident of Tennessee.
Twice a year, the state holds its own lottery of sorts for those who can't afford to pay for healthcare. The first 2,500 callers through to a special phone line might win state assistance - the rest are left high and dry, and potentially very dead.
So as we losers console each other, I must remember to bite my tongue. "There's always next year" might comfort the millions who missed out on a green card.
Probably not the folks who missed out in Tennessee.