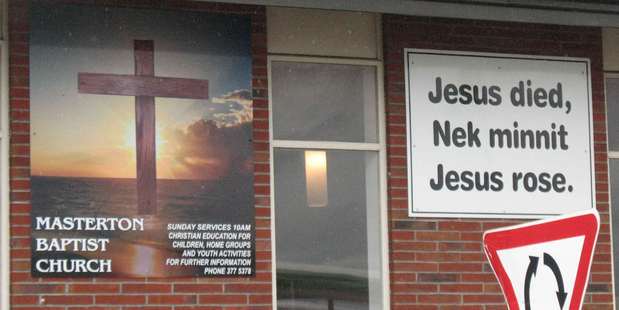 Failed after saving instructor's life
A reader writes: "After spending almost five years on my learner driver licence - because of over-protective parents - I sat my restricted. After 45 minutes of what the instructor described as 'perfect driving', a courier van turned through a red light, swerved across two lanes and almost collided with my car. I braked, avoiding the crash. At the end of the test I was told I was being failed for 'almost crashing' (the instructor would've been killed had I not reacted in time). He refused to explain how I could have performed better. I take the bus now."
Rescue rewarded with a pass
Old school driving test: "My father's driving test was in the 1960s when the police still took you out," writes Andrew. "When asked to perform an emergency stop at an intersection, a large Maglite-style torch flew through the car, striking the officer in the back of the head. The rest of the test was a journey to the hospital for stitches to the policeman's head and a new driver licence for my father, who must have shown sufficient care and attention on the way to the ER to pass."
France's great southern coup?
"While travelling around southwest France you find shops for French company Otago Rugby - est 1956," writes a reader. "Their rugby apparel is apparently 'tinged with Maori culture and tribal designs'. I got the impression the styles were just a mish-mash of South Pacific imagery such as hibiscus flowers, geckos, koru patterns, and an interesting 'indigenous' figure, along with US university-style logos. I wonder whether the Otago Rugby Football Union approved of the name."
No boundaries
All's fair in love and marketing: "Hmm," writes Emir. "Yet some of New Zealand's most popular apparel brands are called Kathmandu, which is the capital of Nepal, and Zambesi, which is a river in Africa."
Another side to Samoa
A reader from Westmere writes: "The story of the reader who found a clothing label called 'New Zealand Auckland' in Barcelona reminded me of the restaurant called Samoa that we ate at in that same city. It was standard Italian food - spaghetti and lasagne. I asked the waiter why the place was called Samoa and he said it was because they served authentic Samoan food. When I told him lasagne is not a national dish there he said I was mistaken. Indeed, he said, the King of Samoa had eaten there just the other day and had been very impressed. I didn't have the heart to tell him that Samoa is not a monarchy."