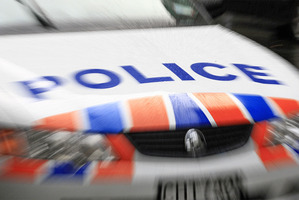 A 23-year-old man who allegedly fled police in a stolen car in Wellington this afternoon has been arrested.
Police pursued the man from the Hutt Valley into Wellington City when they realised the car was stolen.
The man abandoned the vehicle, a blue Toyota Camry, in the City Life Hotel carpark before he made his way to Lambton Quay on foot.
He was then arrested on the Wellington waterfront near Civic Square at 1.30pm.
Police said they were considering a range of driving-related charges, including dangerous driving and unlawfully taking a motor vehicle.
Investigations were still underway to determine if the vehicle was linked to a previous incident in the suburb of Island Bay, which was reported to police this morning, police said.
The vehicle has been seized and will undergo a forensic examination this afternoon.
No firearm had been located, police said.
- APNZ