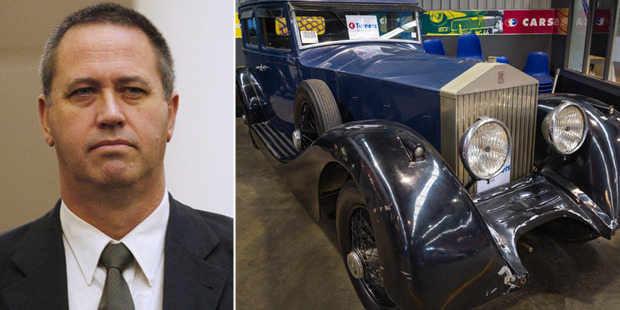 A Rolls-Royce formerly belonging to a conman known as "Mr Moneybags" was auctioned for $83,000 yesterday.
Michael Swann stole $16.8 million from the Otago District Health Board, spending his ill-gotten gains on flash cars and properties.
Yesterday, Turners auctioned a 1922 Rolls Royce Silver Ghost the Crown had seized off the fraudster.
Turners estimated the car would go for $60,000 to $80,000. Bidding started at $50,000, rising mostly in $3000 increments. Ultimately a phone bidder won the auction.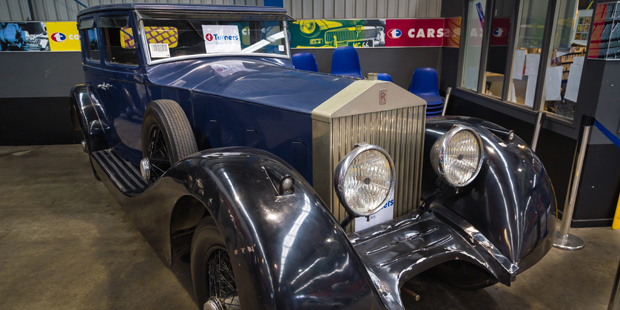 The 1922 Rolls-Royce. Photo / Luke Appleby.
The Rolls-Royce was found in a container at Port Otago. Police investigations later linked the car to Swann.
The car's magneto ignition system is missing and the vehicle was never registered in New Zealand.
"If you're looking for a project you've come to the right place," the auctioneer told a small crowd at the North Shore auction house.
According to Rolls-Royce, Silver Ghosts were built between 1907 and 1925.
"The Silver Ghost, launched in 1907, was a car of legendary smoothness..." the company's website stated.
Swann was jailed in March 2009, with a sentence of nine years and six months, and paroled in July last year.