Council alleges developer broke RMA for work done on multi-million-dollar houses.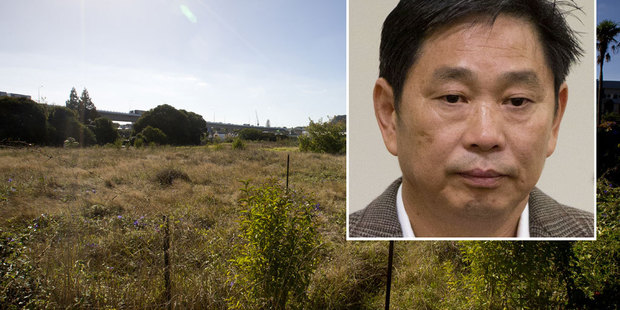 Donghua Liu is in more legal trouble after the Auckland Council charged the controversial businessman over renovations on two properties worth more than $6 million in plush suburbs.
The property developer will appear in the Auckland District Court tomorrow to face alleged breaches of the Resource Management Act for building work at homes he owns in Remuera and Epsom.
The charges allege Liu failed to comply with the conditions of the resource consent for the Remuera address, a 999sq m property with a capital valuation of $3.5 million, and carried out building work without consent at the 2302sq m Epsom property worth $2.6 million.
The Herald has been told the alleged breaches are for excavations under each house and the creation of a new driveway and four-car garage at the Remuera property.
The Auckland Council prosecution comes as Liu prepares to seek resource consent to build his long-promised $70 million housing project in Alpers Ave in Newmarket.
The first stage was the refurbished Boulevard Hotel, opened by Prime Minister John Key and former Construction Minister Maurice Williamson ahead of the Rugby World Cup in 2011.
However, there has been no progress on the rest of the 20,000sq m of prime real estate in the heart of Auckland.
"I want to focus on transforming that awful paddock of long grass and weeds that you can see when coming into the city from the Newmarket Viaduct into a first-class residential development," Liu told the Herald in June.
"Auckland needs more housing and this is an ideal place for some quality intensification close to the city."
Liu said he was working with the Auckland Council on design plans for the development.
The 53-year-old is scheduled to be back in court later this month to be sentenced on domestic violence offences against his partner and her mother.
He pleaded guilty to assaulting a woman and assault with intent to injure but is seeking to be discharged without convictions.
Investigations by the Herald this year have shown Liu forged links with MPs from both sides of the political spectrum.
He was granted citizenship in 2010 after support from Mr Williamson and John Banks, the Auckland mayor at the time, as well as having personal meetings with Immigration Minister Michael Woodhouse to lobby him about changing rules for wealthy immigrants.
Mr Williamson resigned from his ministerial portfolios after the Herald revealed he phoned senior police about a prosecution involving Liu.
The millionaire gave $22,000 to National in 2012 but said he had donated "equally to governments of both colours".
The Herald also revealed that Labour leader David Cunliffe wrote a letter for Liu's residency application, despite previous denials, and former Labour Minister Damien O'Connor intervened three times - including waiving the English language requirement - before granting residency against official advice in 2005.
Council prosecution
• Donghua Liu (right) is accused of breaches of the Resource Management Act for building work at multi-million-dollar properties he owns.
• Auckland Council is taking the prosecution and Liu is due to appear in Auckland District Court tomorrow.
• The charges allege failure to comply with resource consent conditions and relate to excavation work and the creation of a new driveway.
nzherald.co.nz
For full coverage of the Donghua Liu case, go to: tinyurl.com/donghualiu