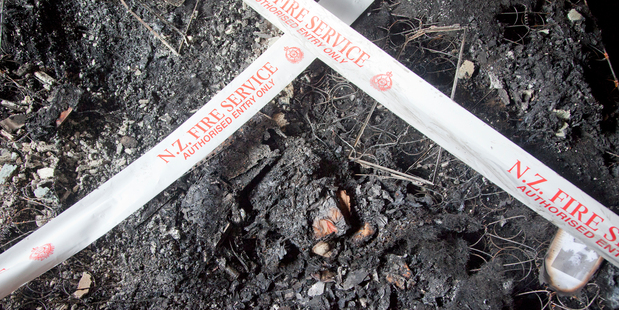 Over-heated laptops are believed to be behind a fire which destroyed a Tauranga home last night.
Shelly Sellars said she was gutted she would no longer be able to stay at her rental home on Waihi Road, which was ''unsalvageable'' today.
Ms Sellars said she and her daughter were at the supermarket when her flatmate called and told her the house was on fire.
Ms Sellars ditched her trolley and went home to find her house in flames.
Today she was assessing the damage.
"Not a lot can be saved. I will try take my couch and give it a good clean, and the TV is fine."
Tauranga fire investigator Bill Rackham said the fire started in the bedroom and at this stage he believes was caused from two over-heated laptops sitting on the bed.
Mr Rackham said he was still trying to work out what the first material was that came in contact with the laptops. The house had smoke alarms however Mr Rackham said the batteries were not working.
Mr Rackham said this was a timely reminder for everyone to check their smoke alarms as he attended another house fire on Greerton Road early this morning which did not have working smoke alarms either.
The fire brigade was called to the property at 3.28am today.
Mr Rackham said he believes the cause of the fire was because of a heater that was too close to the couch. The occupant of the home had a timer on a heater which was set to turn on when he left the house.
No one was injured in either fire.
For more articles from this region, go to Bay of Plenty Times