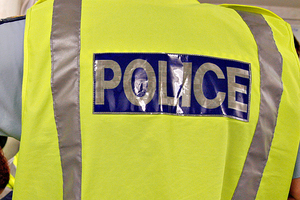 A full scale search has been launched in the Wanganui River area behind Hari Hari for a 35-year-old Hokitika man overdue from a hunting trip.
West Coast police search and rescue co-ordinator senior constable Mike Tinnelly said the man went into the area last Tuesday and was due out on Friday, or Saturday at the latest.
"There was a brief helicopter and ground search, including a dog team yesterday, but there was no sign of the man, although we did recover a tarpaulin, which his family identified as the hunter's," Mr Tinnelly said.
The hunter had headed to Hunters Hut, at the head of the Wanganui River.
"He has an emergency beacon with him and this has not been set off."
Three search teams were flown into the area just before midday today and another helicopter search was launched.
A whitewater kayak rescue team was also scouring the river.
Mr Tinnelly said heavy rain in the area last week had caused rivers to rise quickly and there was the possibility the man was holed up because of the swollen rivers.
- The Greymouth Star