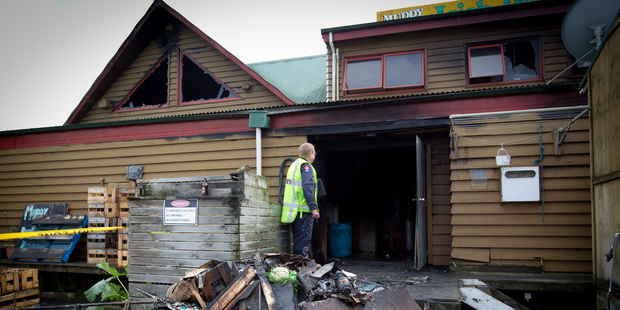 Three people suffered smoke inhalation following a fire at an Auckland pub overnight.
The fire service was called to the Muddy Waters Tavern, on Riverbank Road at Mercer, south of Pukekohe, about 11.45pm, northern fire communications shift manager Steve Smith said.
The fire started in the roof of the two-storey building and reached a third alarm.
Fire crews were still at the building by 6am dampening down hot spots, Mr Smith said.
Investigators would be investigating the cause of the blaze today, he said.
- APNZ