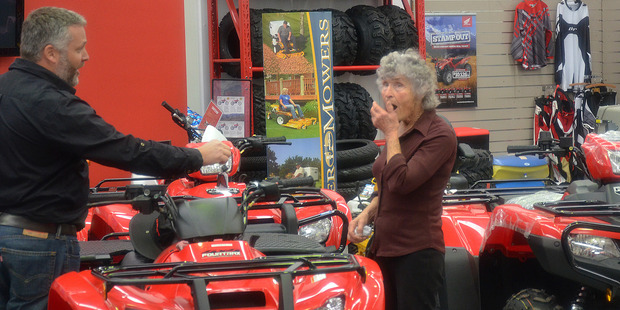 Some stories making headlines across the regions today include: A farmer whose quad bike was stolen from her Kaikohe property gets a surprise, Hawke's Bay has the best ice cream and two Te Puke cousins are to feature on a Nickelodeon TV show.
When Evelyn Reilly was asked to call into Mid-North Honda to see if a quad bike that had turned up there was the one stolen from her, she took her spare keys - just in case.
Hawke's Bay's Rush Munro's ice cream has been named as the best in the country.
Te Puke cousins Kaharoa (or Kaha) Takuira-Mita and Zion Nicholas will feature on a Nickelodeon reality TV show starting next month.
A Rotorua dairy owner has been left "terrified and shaken" after he was threatened with an axe - 24 years after he was bashed with a hammer in another robbery.
A Greytown homeowner said she nearly panicked when neighbours called to tell her the historic tree in her backyard had toppled against her house.
Finally, a breach of confidence has led to a senior Wanganui District Council member being stripped of his chairmanship of a key council committee.