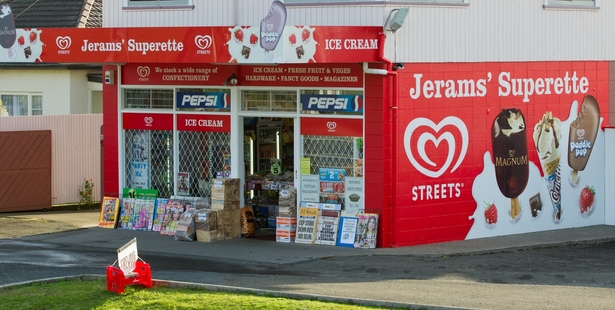 A Rotorua dairy owner has been left "terrified and shaken" after he was threatened with an axe - 24 years after he was bashed with a hammer in another robbery.
On Saturday afternoon Jerams' Superette on Te Ngae Rd was robbed by axe-wielding offenders.
The owner, who did not want to be named, said one offender threatened him with the weapon, yelling at him to hand over money from the cash register, before making a hasty exit.
The owner was not injured, but said the incident had left him shaken.
"It was really scary, I didn't know what to do, so I just did what he told me to do and thought 'God help me'," he said.
"It left me terrified and shaken ... I'm still really shaken up about it now."
The dairy has been robbed several times over the more than 30 years the owner and his wife had been running it, but this was one of the worst, he said.
He said the ordeal had bought up memories he'd rather forget of an aggravated robbery in 1990, which left him in intensive care with severe head injuries.
A man had walked into the dairy with a hammer and hit him in the head multiple times before fleeing with cash.
"It happened on ... May 26, 24 years ago and it's something, no matter how hard I try, I can't forget. It still haunts me and every year around this time, the time that it happened, I get anxious and worry that it's going to happen again."
Following the attack, he took a year off from running the business to recover, he said.
After Saturday's robbery, he hopes more will be done to prevent similar occurrences.
"I think changes need to be made to ensure dairy owners and staff feel safe. I mean, it makes me think, 'why should I go to work every day fearing for my safety or the safety of my wife?' No one should be made to feel like that."
Police were yesterday not ready to comment on the incident, but are expected to release a statement today.