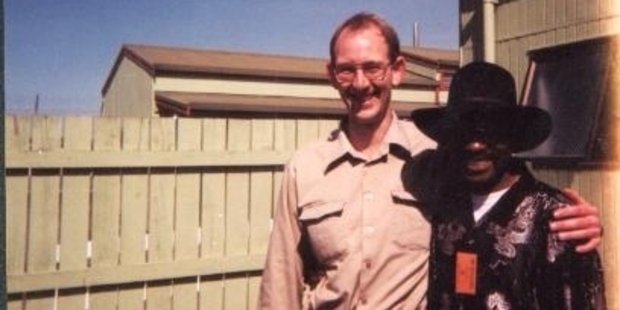 Rubin "Hurricane" Carter provided inspiration for David Bain when he was at a low point in prison, and celebrated his success when his conviction was overturned.
The American boxer, who was wrongfully convicted of murder in 1966, died in his sleep on Sunday at the age of 76 at his home in Toronto, Canada, after battling prostate cancer. Mr Carter served 18 years in prison for the murder of three people before the convictions were set aside. His story became a movie The Hurricane, starring Denzel Washington.
Mr Carter's death has saddened Mr Bain's lead supporter, Joe Karam, who described him as an eloquent, compassionate and caring man who loved to hug and refused to let the tough time in prison weaken his spirit.
Mr Karam travelled with Mr Carter for almost three weeks in 2001 when Bain campaigners funded his trip to New Zealand and Mr Carter spoke at meetings in Auckland, Wellington, Dunedin and Geraldine.
He visited Mr Bain four times in prison in Christchurch, had dinner at Mr Karam's home and the pair went fishing together in the Bay of Islands.
"He certainly helped David unquestionably ... David had been in prison five years at that stage; he still had eight years to go.
"I think when anybody faces an ordeal, one of the things that can be of great benefit is to share your experience with someone who has been through something similar," Mr Karam said.
"He is a very eloquent person, very compassionate and caring."
Mr Bain was found not guilty in a 2009 retrial of murdering five of his family.