Engineers working on reducing constant hum to maximise passenger comfort before next week's rollout.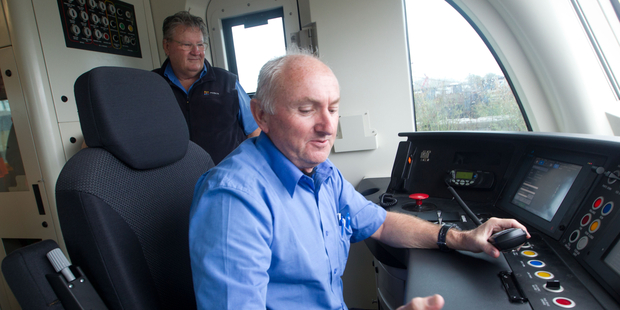 Acoustic engineers have been trying to soften the air-conditioning noise on Auckland's new electric trains with a week to go before they are rolled out for commuter use.
A constant air-conditioning hum overlaid the gentle whirring of electric motors and clickety-clack of rail tracks as the Herald joined trainee drivers on a test run of one of five trains being readied to carry passengers between Onehunga and Britomart next week.
Auckland Transport, which is importing 57 three-car trains from Spain for about $540 million in a cost-sharing purchase and maintenance deal with the Government, insists their air-con units already meet noise and efficiency specification limits for both heating and cooling.
That follows considerable design work and the installation of noise-reducing material, said a spokesman for the council body.
But he acknowledged engineers were still fine-tuning the systems to maximise passenger comfort.
He suggested it would be unfair to represent the air-conditioning noise of an empty train heading out of its depot into humid outside conditions as typical of what passengers should expect from next Monday.
"The air-con would have been working very fast until the train reached normal temperature."
He also believed it would have been more noticeable in an empty carriage with little background noise.
Informal noise sampling by the Herald measured the highest level inside electric multiple unit (EMU) number 129 at 72.9 decibels, compared with 83.6dB reached inside a locomotive-hauled train and 92dB in a diesel multiple unit between Puhinui and Homai stations on Auckland's southern railway line.
With just the air-con switched on before the electric motors kicked in, the top level was 69dB.
Watch: City Rail Link, connecting Aucklanders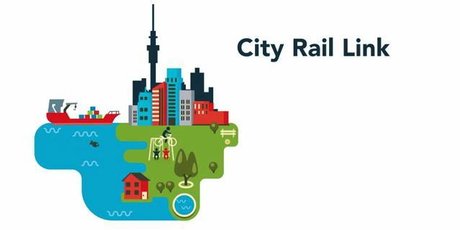 A rule of thumb is that every increase of 10 decibels represents a doubling of noise, meaning a jet aircraft taking off at 100dB is roughly eight times as loud as a passenger car clocking 70dB at 105km/h.
Differences were even more pronounced outside the various trains, where the electric was at least four times quieter than diesels accelerating out of stations.
It reached a top count of 77dB when pulling out of its Wiri depot, compared with a high of 99.6dB for the DMU and 101.6dB for a loco-hauled train thundering away from Puhinui Station.
But being far quieter than the trains they will be replacing in a line-by-line rollout to mid-2015 presents a serious new challenge for the electrics, as they will be harder for pedestrians to hear coming.
That means rail operator Transdev is asking its drivers to take extra care to sound warning alarms when approaching level-crossings.
For more stories on public transport, go here.