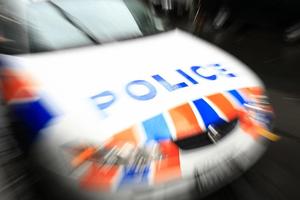 An Auckland teenager who stomped on another man's head has been told that only his age will save him from going to jail.
Paula Halaevala Aitu, 17, appeared in Greymouth District Court yesterday and admitted charges of injuring with intent, and breaching bail.
Police prosecutor Steven Greer said Aitu had been at a party on Karoro beach on the West Coast at 1am on January 12 when he took exception to another man, who was looking in his direction while sitting on a log.
Asking, "Have you got an eye problem, are you racist?" Aitu advanced on the other man, knocking him off the log with a punch. He then kicked him several times on the right side of his face before stomping him once on his head.
The victim was unconscious for over 30 minutes and spent 18 hours in hospital. He suffered a fractured eye socket and serious facial bruising.
Lawyer Richard Bodle said Aitu was "a fish out of water" away from family, who were back in Auckland, and he wanted to return.
Judge Alastair Garland said it was a serious offence and Aitu would be lucky to escape a full-time jail term, but his age might save him. Aitu was remanded on bail for sentencing in the Manukau District Court on May 13.
He told police that he had only kicked the victim once and did so because he was "giving him a racist stare".
- The Greymouth Star