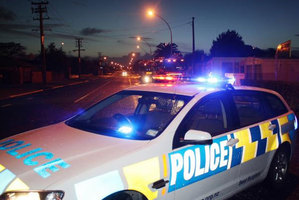 The murder trial over an alleged hit-and-run two years ago has been delayed a day and will start properly tomorrow.
Sitanilei Vailahi Haufano, 26, is defending a charge of murder over the death of Uilisuni Ofa, 30, in the early hours of November 14, 2012. Mr Ofa was struck by a car on Great North Rd, in the Auckland suburb of Waterview.
On trial alongside Haufano are Quintellya Jeanette Eileen George and Betty Diploma Faaoa, who are charged as accessories to murder.
The jury was sworn in this morning but because a juror was unavailable this afternoon, Justice Edwin Wylie said the Crown opening would take place tomorrow morning.
The trial is expected to last three to four weeks and the Crown will call more than 30, mostly police, witnesses.
- APNZ