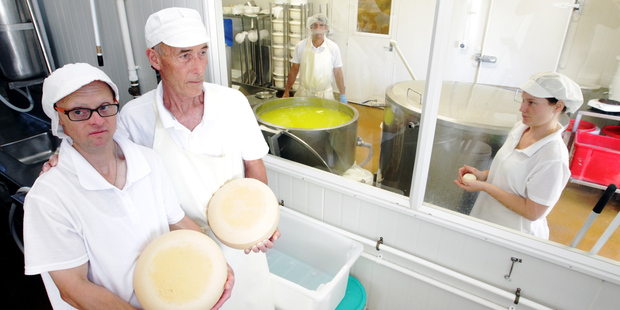 Some stories happening across the regions are: Cheese worth $3000 has been stolen in Hawke's Bay, two women are in court for kiss-and-tell blackmail and a Wanganui-owned horse may star in the Melbourne cup.
Raiders grab cheese worth $3000 in repeat raid on an intellectual disability home.
Two women fondled and kissed a man inside his Kaikohe house then allegedly blackmailed him into giving them money or they'd reveal all to his wife.
A woman allegedly drove drunk with two young children in the car after buying food at a Tauranga fast-food outlet.
And a Swiss tourist has admitted stealing two mountain bikes after he was caught red-handed in the Whakarewarewa Forest.
A Wanganui-owned horse may have a crack at the Melbourne Cup this year.
And finally, award winning film-maker Vincent Ward from Greytown has been named a recipient of an honorary doctorate at the University of Canterbury.