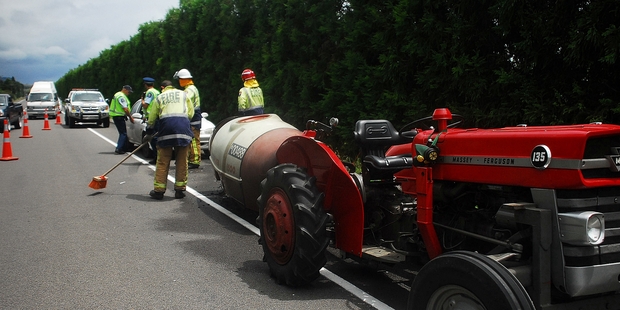 One person has been injured in a crash involving a tractor and two cars in Te Teko.
Emergency services were called to the incident this afternoon.
A witness said he arrived to find the tractor on one side of the road, with the two damaged cars on the other.
He said it looked as though the tractor involved had belonged to a orchard in the area.
He said it was likely the person injured was driving one of the cars at the time of the accident.
Emergency services were unavailable for comment.
For more articles from this region, go to ROTORUA DAILY POST