Stadium bosses know all about booze sachets and will throw out smugglers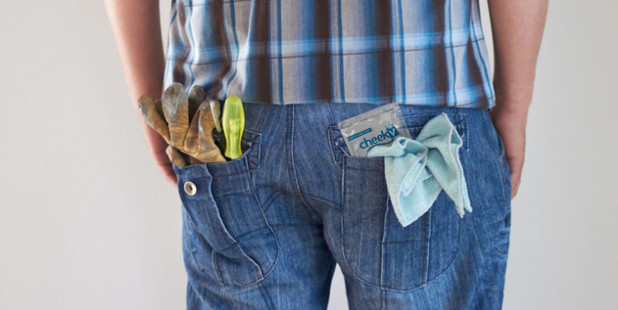 Stadium officials will be on the lookout for pocket-sized sachets of alcohol they say will be easy to smuggle into sporting events.
The Herald on Sunday last week revealed police concern about the sachets, branded Cheeky and Sneaky, which contain a single shot of a flavoured alcopop with 20 per cent or more alcohol content.
The sachets, which can be slipped into a wallet or pocket, have also come to the attention of sporting tournaments including the Wellington Sevens and League Nines.
Wellington Sevens general manager Marty Donoghue said organisers had been working closely with the stadium and police on alcohol issues, including the sachets.
The "little sneakies" would be easy to smuggle in, but those who got caught would be evicted from the stadium and barred from the tournament.
"People who come dressed up have got some pretty nifty ways of camouflaging where they're smuggling stuff in - but our security people are aware of it, they're constantly monitoring it." Staff also had measures to curb drunkenness, Donoghue said.
Intoxicated fans would not be let into the stadium, and those showing signs of drunkenness would not get served at bars.
"It certainly isn't going to stop somebody who smuggles these things in and tries to mix them (with soft drink) in the stadium. But we've got plenty of CCTV there, we've got plenty of people watching the stands."
Eden Park Trust chief executive David Kennedy said the sachets were a concern, as a lot of time and energy was put into ensuring the stadium was safe and secure for families.
"If we see anybody with that sort of thing that they've smuggled into the stadium, then we would evict them automatically."
Cricket Wellington development and operations manager Bryan Dickinson said security staff at the Basin Reserve were well trained to detect alcohol. They searched all bags at the gates as patrons entered the grounds, but body searches were not allowed, and it was possible sachets could be smuggled in.
"It just comes down to the lengths people are prepared to go to, to smuggle things in - there's all the stories about people burying kegs on the banks, all those urban legends."
David Higgins of Duco Events, organiser of the first League Nines tournament at Eden Park in February, said anyone thinking about smuggling the sachets into the event should be very careful.
He said top ticket prices and the serious sporting nature of the tournament meant people would be more interested in on-field action, compared with events where it was "more about the party in the stand".