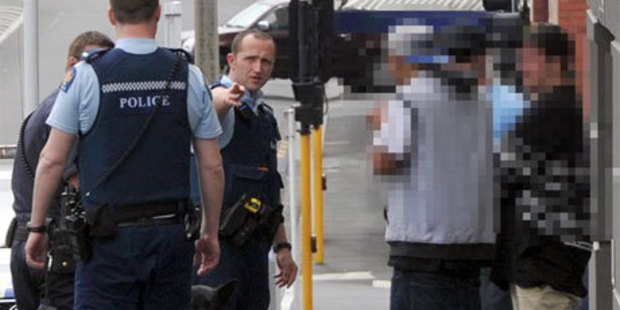 A teenager and a 36-year-old man have been charged with abduction, and more charges are expected to follow, after they allegedly attempted to abduct a 22-year-old woman in Dunedin on Saturday night.
The alleged attempted abduction was one of two in the city on Saturday night.
Sergeant Ed Baker, of Dunedin, said both women were walking alone in different parts of the city but managed to escape their attackers uninjured.
At this stage, Dunedin police believed the incidents were not related, but they would continue to investigate the matters with an open mind.
Sgt Baker said the first attempted abduction happened about 9.30pm when the 22-year-old Dunedin woman was grabbed by two men on Vogel St.
The men tried to drag her into a nearby van, but she fought them off with the help of three men who lived nearby and heard the commotion, he said.
The second alleged attempted abduction happened about 11.55pm, when a 25-year-old Dunedin woman was dragged by a lone man, from Hillside Rd, in South Dunedin, to Bathgate Park.
She, too, fought her attacker off, Sgt Baker said.
The two attempted abductions were unusual for Dunedin, he said.
Detective Senior Sergeant Malcolm Inglis, of Dunedin, said both incidents were very serious.
The van and a group of men believed to be connected to the Vogel St attempt were found yesterday morning in Filleul St, Dunedin.
Det Snr Sgt Inglis praised the actions of the 22-year-old woman who put up a valiant fight against the men.
"We have a very brave victim who has been very helpful.''
As a result, a 17-year-old male and a 36-year-old male, both from the Canterbury/Marlborough region were charged with abduction yesterday, and further charges were likely, Det Snr Sgt Inglis said.
"We believe it could have had serious outcomes.
"If anyone saw any suspicious activity in Vogel St about 9.30pm and a white van, call Dunedin Police.''
The investigation into the Bathgate Park incident was continuing, he said.