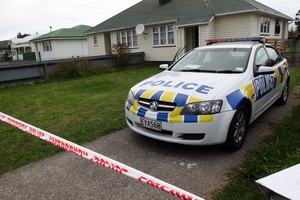 Police investigators are awaiting the results of a pathology report before making any decisions regarding the death of a Wairoa baby nearly five months ago.
Raynar-Lee Soljar Thompson-Hatley was just four months old when he died from injuries sustained at a Lucknow Street house.
He was taken to Wairoa Hospital on Saturday, April 13 then flown to Auckland and died six days later at Starship Children's Hospital.
Police said at the time that early investigations indicated Raynar-Lee died from head injuries but the full post-mortem results would not be available for some time. They said they would focus on the events that led to the initial hospitalisation and have since refrained from commenting further.
Eastern District police communications manager Kris McGehan has confirmed that the investigation is still active.
Investigators are awaiting the final report from a pathologist who is consulting with experts offshore, she says.
"Following receipt of all relevant information, legal advice will be sought prior to any decisions being made as to a resolution,'' she said.
Family members were in Auckland when the baby passed away and at the time police said they were co-operating fully with their inquiries.