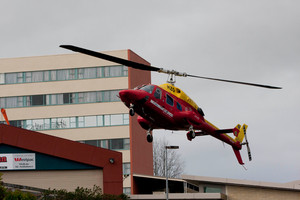 An injured man, found found lying in the street by a passerby, had fallen while trying to leap onto a rubbish truck, an air ambulance spokesperson says.
The young man hit his head when he fell at Raglan, and the passerby alerted emergency services.
The Westpac Waikato Air Ambulance flew him to Waikato Hospital accompanied by his mother.
- APNZ