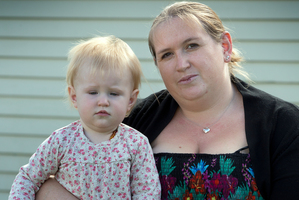 A cot on which the sides collapsed has been recalled following at least three complaints.
The Herald ran a report on Wednesday about the Baby City cot after the slats fell on to the 1-year-old daughter of Hobsonville woman Hannah Bailey during the night.
Last week, the chain store's managing director, Trevor Douthett, said Ms Bailey's cot, which she bought in June last year, had been affected by a "one-off" fault.
But on Wednesday afternoon he said the business would initiate a recall of the Baby Max Sleigh Cot with Drawer.
Mr Douthett said he had become aware of a glue failure on the drop side panel that caused the bottom rail to detach from the slats on "a very small number" of the cots, all from a single batch purchased between March 3 and October 31 last year.
Mr Douthett said there had been no reports of injuries and stores were trying to contact anyone who had purchased the cot.
"In terms of baby safety, any one failure is too high and on that basis I ask that if you have purchased this cot in the timeframe shown above please carefully inspect the drop down panel," Mr Douthett said in the recall notice.
Anyone who had noticed separation of the slats from the rails was urged to contact Baby City immediately. The firm has prepared a kit with materials and instructions for a "simple in-home repair".
The Commerce Commission is also looking into the situation. If you have one of the faulty cots please call 0800-943-600.