Man accused of living high on elderly people's cash faces further charges.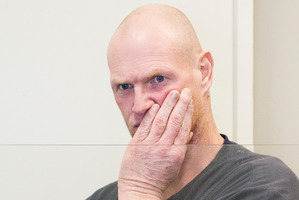 Further fraud charges have been laid against a man accused of ripping off elderly people and using the money to pay court-ordered reparation to previous victims.
It is also alleged that Steven Francis Younger used the $257,000 to fund a lifestyle of gambling, fine dining and travel.
Younger, 43, appeared in the North Shore District Court on Friday facing eight charges of obtaining $156,000 by deception from an 80-year-old Helensville man and Taranaki woman in her mid-70s.
He will defend the charges, claiming the amounts he took from the alleged victims were loans that he intended to pay back.
But after details of those allegations against Younger were published in the Weekend Herald, a 73-year-old man from Parakai contacted police claiming he had also been scammed to the tune of $110,000.
He made a complaint on Monday which resulted in six fresh charges of obtaining by deception being laid against Younger when he reappeared in court yesterday.
The 73-year-old told police he met Younger at the end of 2012 and the pair became friends. Younger would call in regularly for coffee and to chat, the man said.
On six occasions between late January and July 22 Younger allegedly obtained $110,000 from his new "friend", which he said he would invest. He allegedly told the man that his sister held a senior role within the ANZ bank and had access to accounts that yielded much higher interest rates than usual.
The man wrote Younger a cheque for $20,000 and was promised the money would be returned with interest of about $4000 after three months.
Younger allegedly visited the man regularly over the next seven months to ask for more money to invest.
The man told police Younger did return some of the money in the form of "interest payments", but only about $4000. It is understood Younger used some of the money he allegedly took from the 73-year-old to pay reparation to victims of his earlier offending and gambled a large amount away.
For legal reasons, the Herald cannot publish further details of that offending.
The new allegations are almost identical to the charges relating to the Helensville and Taranaki victims first heard in court last week.
Younger is a sharemilker from Taranaki who has been living in the Helensville area since late 2012.
Police laid all of the charges in the New Plymouth District Court, and wanted them all dealt with together there after Younger's initial appearance in the North Shore District Court.
Defence counsel Jeremy Bioletti argued the Helensville charges should be heard in Auckland, where the alleged offending occurred.
Judge Philippa Sinclair ruled that the charges should be heard together and further remanded Younger in custody to reappear in the New Plymouth District Court tomorrow.