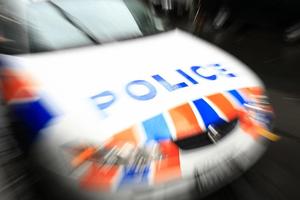 A Hawke's Bay man who allegedly kidnapped his young son and led police on a chase through Hastings has been declined bail.
Charlie Ngapera, 32, appeared in Napier District Court this morning where Judge Tony Adeane declined a bail application lodged by his lawyer but suppressed his reasons for doing so.
Ngapera has been charged with kidnapping, assaulting a female, assaulting a child, endangering life, threatening to kill and dangerous driving.
He has been in custody since Friday and first appeared in court on Saturday morning.
Ngapera did not enter a plea today and is due to reappear in court on August 21.
It is alleged the infant was with Ngapera when he pulled up at the Napier police station on Friday looking for his ex-partner, who was inside preparing to give a statement.
Police said the ex-partner did not go outside but a friend who was with her did.
As she attempted to get the child out of the car she was assaulted and forced into the vehicle.
Police took off after the 32-year-old, who re-appeared in Whakatu where he was seen to have argued with the kidnapped woman, before leaving her on the side of the road.
Police said as the sirens came closer the man had crashed through the gate of a private orchard at speed, losing police for long enough to abandon his car in Ngaruroro Ave.
He had then gone to a local kohanga reo and persuaded a woman there to give him a ride back to Napier, but was caught when they were stopped at a roadblock on the corner of Station Rd and Ngaruroro Ave.
He had surrendered without incident.
For more articles from this region, go to Hawkes Bay Today