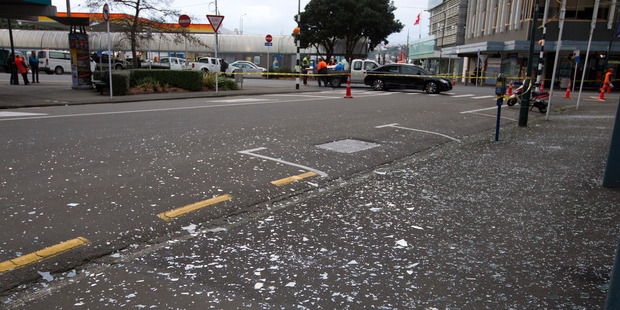 The Wellington earthquake is making headlines today as its reach travelled up the country. Meanwhile, Northland has a new Supreme Birdman.
The force of the Wellington earthquake has been felt in much of the central and lower North Island, including Rotorua, Hawke's Bay, Wanganui and Masterton last night. A Katikati-born student living in Wellington recounted her terrifying experience.
In lighter news, this year's Supreme Birdman trophy has been won by a veteran contestant dressed as a farting can of baked beans. Watch him in action here.
The DIY Art Deco Weekend has drawn hundreds of visitors to Hawke's Bay.
A beloved pet lamb was stolen and later dumped with a smashed head and set on fire outside its Dunedin home.
A major focus on controlling Hawke's Bay's feral cat population is on the horizon.
The wasabi sauce wasn't the only hot item at a Whangarei sushi joint - illegally bought paua was also on the menu.
Legendary Maori chief Hone Heke is set to be reburied.
A mobility scooter ''went up like a bomb'' in Mosgiel on Friday night.
A waste truck that tipped on its side sparked major traffic disruptions in Tauranga.
Paddy Janes, 73, died after crashing his motorcycle in South Wairarapa on Saturday.
And finally, who has the X factor? The final airs tonight.
Other stories making headlines around the regions include:
Police pin hopes on public cameras
Activist to run in Far North mayoralty race
Lions race to help fund Riding for the Disabled
Family hopes rise after body found in Hokianga
Emily enjoys 'delicious' surprise cake
City to wait for red light cameras