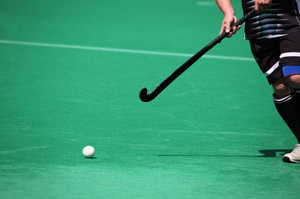 A hockey match in Greymouth at the weekend erupted in fisticuffs that left one man with a broken tooth and his alleged assailant under arrest.
The violent punch-up occurred at the Westurf Stadium during a regular senior men's match on Saturday between Greymouth and Cobden.
Police said a 38-year-old Blaketown man allegedly punched a 48-year-old Greymouth man four times in the head, breaking a wisdom tooth and causing minor cuts and bruises.
He was arrested and charged with assault, and will appear in Greymouth District Court on July 12.
Sport Canterbury West Coast manager Jack O'Connor said adult sportsmen should be role models.
"It's disappointing to see this sort of incident happen in the public domain and the sporting field, at a time when we're trying to promote good sideline behaviour."
Sport Canterbury West Coast was trying to focus on the positive side of sport, including rewarding positive sideline behaviour.
Mr O'Connor said hockey was a rough sport but the assault, which he witnessed, was unacceptable.
"With any contact sport there's always confrontation. To see it escalate is disappointing."
West Coast Hockey Association president Peter Henderson agreed the incident was disappointing, and said any disciplinary action would depend on a committee meeting and the results of the court case.