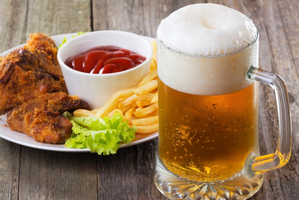 It was lucky no one was hurt after fire broke out in the floorboards of the Northern Wairoa Hotel in Dargaville early on Saturday, fire officials say.
Chief fire officer Jeffrey Palmer said it was fortunate a passerby noticed smoke coming out of vents from the hotel and raised the alarm by running to a nearby service station and calling 111.
When firefighters arrived at the pub at about 4am the door was locked and 10 people were asleep inside. The smoke had not entered the hotel so smoke alarms had not gone off.
Hotel owner Catherine Collins said it was a shock to wake up to firefighters urging her and others to get out quickly.
Mr Palmer said it took fire crews more than an hour to get the fire out, which was centred beneath the hotel's fireplace.
Mrs Collins said the fireplace had been inspected in April. However, the fault was below the floorboards and had been missed.
Concrete would have to be poured around the fireplace to prevent any further damage she said.
Mrs Collins was hoping the "silent hero'' would come forward after having raised the alarm and prevented further damage.
"I really hope they come forward so we can thank them and shout them a meal.''
The Northern Wairoa Hotel was open for the business later the same day.
For more articles from this region, go to Northern Advocate