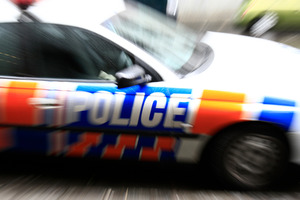 A woman who died after being hit by two vehicles in Wanganui on Friday night would have celebrated her 27th birthday today.
Mother of three Ngawaiata Czarina Taurerewa was struck by a car in the suburb of Gonville, thrown to the ground and hit by a van.
St John Ambulance was called at 9.20pm. An ambulance official said members of the public, and then St John Ambulance staff, tried to resuscitate her but she died at the scene.
Police would not comment on the events leading up to her death.
On a social media site, Miss Taurerewa wrote that she loved the outdoors and watching rugby and extreme sports, as well as playing basketball.
"I am a mother of three beautiful children that I love very much, I am very honest, caring, respectful as always and would love to meet new people from all over.
"I'm just a fun loving person [and] I respect others as they would respect me."
Police said they wanted to speak to anybody who was in the area between 8.30pm and 9.30pm on Friday and who might have seen Miss Taurerewa on the road.
She was wearing blue jeans, a dark top and grey beanie at the time of the accident.
Anyone with information should contact Wanganui constable Paul Burn on (06) 349 0600.
- APN