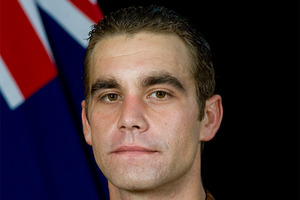 The Defence Force will be sentenced next month on health and safety charges laid after the death of Private Michael Ross, who fell from a boat during a training exercise near Waiouru.

The Defence Force was charged with failing to take all practicable steps to ensure the safety of the soldier.

The District Court case was due to be heard in Taihape today, but has been moved to Auckland for sentencing next month.

Private Ross, 29, disappeared into Lake Moawhango, near Waiouru, in September last year and his body was found a week later.

The Ministry of Justice this morning confirmed the NZDF would be sentenced at the next hearing.

A NZDF spokesman confirmed the hearing had been moved to Auckland District Court next month, but would not immediately confirm a guilty plea had been indicated.

The Ministry of Business, Innovation and Employment, whose health and safety group brought the charges against the NZDF, would not comment until the case was concluded.

Private Ross was only weeks away from being discharged from the army when he drowned in the lake during the training exercise.

His family believe he was unable to inflate his lifejacket because he was unconscious after being hit by the butt of his gun.

NZDF safety practices came under the spotlight after a court of inquiry report found a number of safety factors were to blame for the death.
- APNZ