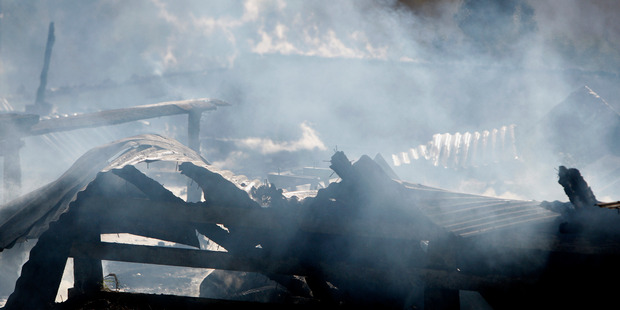 Stories making headlines around the regions include a Rotorua painter who has ripped off more victims despite a previous conviction and a mysterious blaze has sparked a warning from the fire service.
A Rotorua painter has admitted ripping off two more victims - months after being convicted of a similar scam.
Mystery surrounds a blaze that has razed a Northland home.
Hundreds of people have farewelled student Mihinui Tamiana, the victim of a warehouse fire, in Rotorua.
A 17-year-old who stole 47 packets of synthetic cannabis from a store in Napier has appeared in court.
Routine police inquiries at the home of an Oamaru resident have led to a major paedophile ring being smashed.
Hamilton's water supply will be free of fluoride in a couple off weeks.
After a four-day public forum, Hamilton City Council decided to stop fluoridating city water.
Tauranga ratepayers will have to fork out $43.5 million to sort out the city's remaining flooding hot spots.
A truck driver who was struck by a falling fruit bin in Waipawa will be the subject of a workplace health and safety inquiry.
The unlikely story of a Wanganui headmistress who planted the seeds of a billion-dollar industry is being celebrated.
Police are warning online shoppers that Facebook group "Walk in Wardrobe" is being used to peddle stolen goods.
Whangarei's Megan Craig has high aspirations when it comes to basketball - making it pro.
Other stories making headlines:
Artist layers loops to create sonic 'illusion'
Pitfalls of relying on financial forecasts
Mansion with ghostly history for put up for sale
Paint failing on new bridge
Tree felled by unusual gusts
Vicious dog busted out of pound
Former compulsive gambler starts a recovery support group.
Rodent-hunting dogs