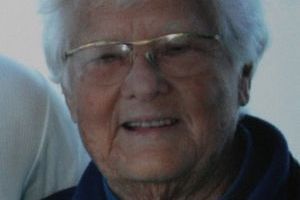 Sentencing for the driver who struck and killed 84-year-old Bellevue woman Velma Zandstra while backing out of her driveway has been delayed due to the death of her lawyer.
Renee Marie Jones, 34, who pleaded guilty on May 3 to a charge of careless driving causing death, was due to be sentenced in Tauranga District Court today.
But Judge Robert Wolff adjourned sentencing on request of Jones' recently assigned new lawyer Larry Meredith, who ask for more time to get up to speed on the case.
The fatality occurred about 11am on October 10 as Jones was reversing out of her driveway in Windsor Rd and struck the 84-year-old who was out for her daily walk.
Mrs Zandstra died from her injuries at the scene.
Following the guilty plea, Mrs Zandstra's family said they knew her death was an accident and did not want Jones to go to jail.
Judge Wolff apologised to Jones for the delay and said if the victims were available he may be in position to sentence her tomorrow, otherwise it would have to be rescheduled to another time.
For more articles from this region, go to Bay of Plenty Times