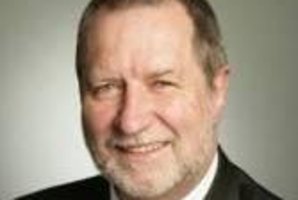 Secrecy rules protecting the names of errant teachers are headed for a shake-up in Parliament.
The Herald on Sunday has been pushing for changes to the rules which automatically protect the privacy of teachers subject to complaints.
In January, the newspaper reported there was an absolute ban on reporting proceedings before the Teachers' Disciplinary Tribunal.
Wellington barrister Graeme Edgeler then complained about the rules to Parliament's Regulations Review Committee.
Teachers Council director Peter Lind told the committee changing suppression rules could discourage people from coming forward.
This week, Education Minister Hekia Parata released a critical review of the Teachers Council and disciplinary procedures. The select committee is preparing to review the suppression rules.
Committee chairwoman Maryan Street said she sympathised with complainants, Edgeler and the Herald on Sunday.
She said the Regulation Review Committee had been waiting for the Teachers Council review before considering the suppression rules and disciplinary procedures.
"I personally have a deal of sympathy to the complainants," she said. "There are some very legitimate issues raised."
She said there was a substantial principle at issue about openness and who to protect.
The Herald on Sunday is also waiting for a decision about a teacher struck off for having a sexual relationship with a female student in the 1980s. His name has been withheld despite the complainants wanting it known.
The review released by Parata this week suggested an independent public agency similar to the Health and Disability Commissioner to investigate and report on the quality of individual teachers or significant risks to students.
It noted only 10 per cent of complaints reached the Disciplinary Tribunal but the reasons for that were not clear to the committee.
Parata has said she wanted a new law passed by June next year.
The Teachers Council regulates more than 10,000 teachers and has an annual budget of $7.3 million.