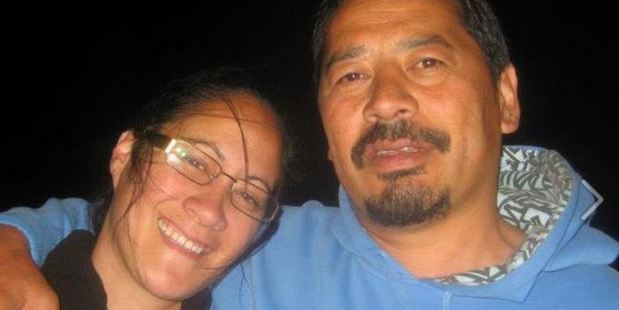 The Northland woman who was critically injured in a shooting yesterday has died, police say.
Mother-of-two Carmen Maheno, 38 died about 10.30pm in Whangarei Hospital after being shot in her Fairburn home, east of Kaitaia, yesterday morning.
Her 44-year-old husband Ivan was also fatally shot in the same incident.
Detective Senior Sergeant Kevin Bourke said a relative of Mr Maheno will appear in the Kaitaia District Court today charged with two counts of murder.
Ms Maheno's children were not at the house during the double shooting and they were being cared for by other family members, he said.
Today police would complete a scene examination and the couple would undergo a post mortem examination to confirm the cause of their deaths, Mr Bourke said.
"Anyone with any information on the events that have occurred at 24A Fairburn Road, if they could contact Kaitaia police on 09 408 6500, or Crime Stoppers."
He said a gun had been found but there was no indication yet as to what sparked the shooting.
Mr Bourke also sought to reassure the community.
"Clearly when something as tragic as this occurs, there is a lot of apprehension. However, the person that we believe to be responsible has handed himself in and we have located what we believe to be the weapon."
The couple's family have been left reeling over the incident.
A source who knew the family said the man accused of murdering Mr Maheno was like a brother to him.
"They were like brothers and that's what people are struggling with."
The source said the shooting was "absolutely horrific, especially when it's all family".
Mr Maheno's body was found in the house and his wife was found fatally injured nearby. It was understood she had been chased a short distance before being shot.
Neighbours heard shouting and thought it was a domestic incident.
"We heard some shouting and then didn't think anything of it. We heard a police siren and thought okay, that's domestic violence, it's all sorted," neighbour Alistair Glanvill said.
Some time later, he heard "two shots" followed by the sound of a rescue helicopter.
Mr Glanvill said he did not know his neighbours.
"As neighbours we've had no problems."
Many took to Facebook to discuss the tragedy. Agnes Gina Isaacs wrote: "Arohanui to the Maheno Whanau. Ivan, we have known yu for soo long... Our thoughts and prayers from Boy and I. R.I.P Ivan. will not forget yu Ivan. xox Arohanui Uncle Boy and Aggie. xox"
Julie Stevens said: "Scrolling thru my news feeds and I see you and Ivs everywhere my bro :( its so heart breaking :( You were a gentle, soft spoken, humble, caring, kind hearted man Mr Maheno that always had a beer to share with Nads n I :( Im gonna Miss you so much :( Just have one thing to ask you Ivs ... Please dont take your wife with you :( get better my bro, you can pull thru this ..."
A homicide investigation was launched after a man turned himself in to the Kaitaia police station about 10am.
A team of 22 police staff from the wider Northland area were working on the homicide investigation.
- APNZ with NZ Herald