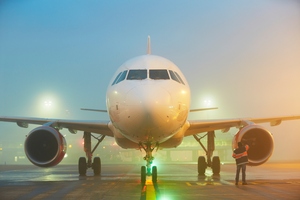 Some early morning travellers were expected to face delays at Christchurch Airport today after thick fog last night disrupted flights in and out of the city.
About 10 flights were cancelled or diverted last night because of the fog, airport spokeswoman Yvonne Densem said.
However, it had cleared before midnight.
The disruption could have an effect on some early morning flights today and travellers were advised to check with their airline or the airport's website for flight times, Ms Densem said.
- APNZ