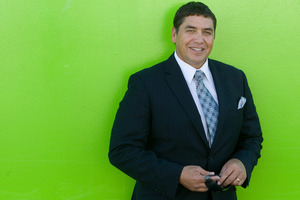 Independent MP Brendan Horan has come to the defence of embattled National MP Aaron Gilmore, who he says has been unfairly treated for his behaviour during a boozy night in Hanmer Springs.
Mr Horan, who was expelled from the New Zealand First Party last year after claims he improperly accessed his dying mother's bank account, said he sympathised with Mr Gilmore's situation.
Mr Horan told Radio New Zealand this morning Mr Gilmore, who has been encouraged by Prime Minister John Key to resign, was the victim of a trial by media.
"He's in a difficult situation and once again, what did he do? He went out and he got drunk and he was stupid," Mr Horan said.
"I can speak from experience here when I say trial by media is not fair in so many cases. In my case it was demonstrably false, so I'm not about to judge Aaron Gilmore on what I read."
Mr Gilmore was "off duty" when the incident happened so shouldn't be treated the way he has been, said Mr Horan.
Mr Gilmore has come under fire since it was alleged he asked a restaurant staff member "do you know who I am?" and threatened to involve the Prime Minister in getting a staff member fired.
"He may or may not have tried to exert some influence but it obviously didn't work," Mr Horan told RNZ.
"I think what he's mostly guilty of is a poor selection of friends."
Mr Gilmore's friend, Christchurch lawyer Andrew Riches, has stood by the statement he released last week, which said the MP had been the only person in the group to behave badly. Mr Riches also said Mr Gilmore had threatened to get the Prime Minister involved.
Yesterday, Mr Gilmore turned up for work and sat in the House for question time, in spite of Mr Key saying he had lost confidence in the MP.
- APNZ