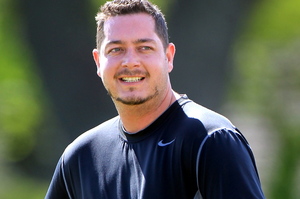 Four Canterbury District Health Board staff are under investigation after they looked at the medical records of bashed cricket star Jesse Ryder.
Ryder spent almost a week in Christchurch Hospital after he received serious injuries in an attack outside a bar early on March 28.
Board chief executive David Meates said during Ryder's time in hospital four clinical staff allegedly accessed his x-ray results, despite not being involved in his care.
Two of the staff members are from the West Coast District Health Board, one from the South Canterbury District Health Board and one was from Christchurch, Meates said.
The staff were identified after their log in details were traced.
''The CDHB takes any breach of privacy very seriously and while this incident is unacceptable, it is reassuring our system of checks and balances has worked in bringing this to our attention.''
The board had ''apologised unreservedly'' to Ryder and contacted the Office of the Privacy Commissioner, Meates said.