Boxing and Prosser fiascos just like reality show script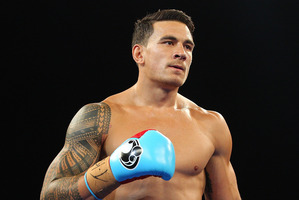 Who could have been surprised by two big news events this week?
The first, Sonny Bill Williams' "title" fight against Francois Botha in Brisbane, just proves that professional boxing is the new pro-wrestling, an over-hyped, poorly acted, contrived drama with pre-ordained outcomes.
The subsequent controversies over the number of rounds and the drug samples, the alleged offer to Botha to throw the fight and the argument over the very legitimacy of the belt being contested blur now into a happy sleaze. The public sees this kind of boxing for what it is and is happy to keep paying for the fantasy.
A rematch will be had, the viewing numbers will increase, the fake notoriety will escalate. A reality TV show on the patently unreal fight game, with a walk-on for Jaime Ridge, will follow.
Equally predictable was the puerile commentary about Muslims from the hand of New Zealand First MP Richard Prosser. He had expressed similarly bizarre thoughts before becoming an MP and his past form was known to his party's list committee.
No one should have been surprised. Probably no one in New Zealand First who has been in close proximity to the man was. Those in the public who had never heard of him simply had to look at his past utterances to know not to take him seriously.
The silliness about banning Muslim men from flying, and reference to "Wogistan" attracted attention at home and, passingly, abroad because a member of the New Zealand Parliament ought to know better.