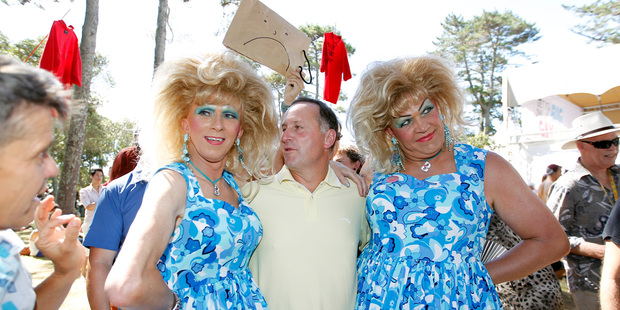 Thousands turned out for the Big Gay Out in Auckland today, with many people dressed up, markets on display and people walking around on stilts.
Even the Prime Minister turned up at the event.
Newstalk ZB reporter Jacqui Stanford says because of this, many people came out wearing red tops - a follow on from the Prime Minister's recent comment about a gay red shirt.
"He is actually being followed around by some people with red shirts up on poles, which they are trying to put behind him at every photo opportunity."
She says the crowd applauded when he said he would support gay marriage.
"People did applaud when he said that he was going to be supporting the Marriage Equality Bill, not just for the first reading but right the way through the three readings.
"He said he thinks that if he votes for it, a whole lot of other MPs will vote for it too."