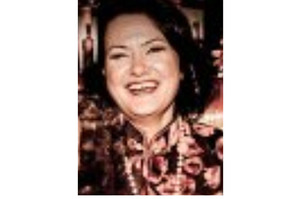 A helicopter that crashed in New York killing three people on board, including New Zealand woman Helen Tamaki, was too heavy to be in the air.
Tamaki, 43, died from injuries sustained when the helicopter crashed into the East River on October 4 last year. Her partner, Sonia Marra, 40, also died in the river. Marra's mother, 60-year-old Harriet Nicholson, died later. Her stepfather, 71-year-old Paul Nicholson, and the pilot survived.
A report the United States Transport Safety Board released this week said the helicopter was loaded above its maximum allowable gross weight at takeoff. It said the estimated takeoff weight of the helicopter was calculated to be 1464kg. NBC reported the manufacturer's maximum allowable gross weight was 1451kg.
Members of Helen Tamaki's family yesterday said they expected a report on the cause of the tragedy to be made public. The helicopter crashed into the river shortly after takeoff from East 34th St Heliport.
- APNZ