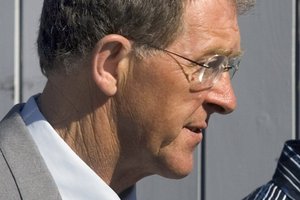 Victims of convicted paedophile Bernard McGrath say if he has nothing more to hide, he should be able to face more sex charges across the Tasman.
McGrath has filed a notice of opposition to an application for extradition to Australia, where he faces more than 250 child sex charges from the 1970's and 1980's.
McGrath has already served prison time in New Zealand for offending against boys.
Male Survivors of Sexual Abuse manager Ken Clearwater says McGrath still holds immense emotional power over a lot of his victims.
"He knows damn well he's got to face these charges, and I suppose one of the interesting things for us is the fact that the charges are quite serious, and we in New Zealand have to realise that he has done some incredible damage to some young kids."
Mr Clearwater says a lot of the survivors will be upset at the moment, and the sooner McGrath goes to Australia the better it is for all involved.
McGrath will be back in court in late January, when a hearing date will be set.