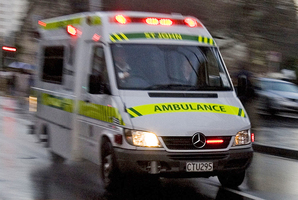 A 17-year-old has been flown to Waikato Hospital after suffering severe injuries in a motorcycle crash.
The Tauranga TrustPower TECT rescue helicopter was called to Waihau Bay after the local teen crashed at speed on a high performance motorcycle yesterday afternoon.
He was thrown more than 40 metres, pilot Liam Brettkelly said.
The teen suffered critical head, chest and leg injuries and was flown directly to Waikato Hospital.
For more articles from this region, go to Bay of Plenty Times