Victim was volunteer whose wife and son also work at fire station in small Southland town.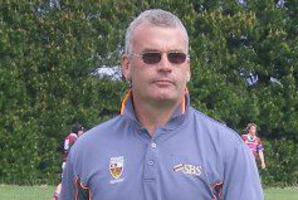 A firefighter was killed yesterday when he was electrocuted while trying to repair a fallen powerline.
Deputy Fire Officer Stuart Andrew Kenning, a volunteer fireman who also worked as a linesman, died at the scene despite the efforts of his fire chief Lance Hellewell, who was one of the first to respond.
Kenning, 48, and a colleague at Southland company Powernet, were fixing the line on Waterloo Rd near Mossburn when Kenning was electrocuted. The other man was not injured.
Southland area commander Bruce Stubbs said Hellewell, Kenning's boss at Mossburn fire station, did all he could to save his colleague.
"The chief was just around the corner and he attended as well as ambulance and police," Stubbs said.
"He got there and unfortunately it was his deputy who needed assistance. It is not a nice thing at all but sadly in small communities quite often they go out and they know the people."
Stubbs said Hellewell probably realised it was his deputy who was injured when he got the message.
"When the page came through, he would have recognised the place and he knew Stu was on call that morning," Stubbs said.
Hallewell then stopped other firefighters out of the 22-strong station from attending the scene once he knew it was too late.
"Lance turned them around, they didn't need to be there. There was no need for the brigade to see their colleague in that way," he said.
Stuart's wife Joanne and son Chris, 19, also work at the Mossburn station. The couple also have a daughter Rebecca, 22. On her Facebook page Rebecca said: "I love you soo much dad ... I just wish u were still here xoxoxo love you lots and miss u."
Stubbs said the brigade would do all it could to support the family, especially Joanne, who had worked as the station administrator for 16 years.
"It is going to be tough on Jo and we want to make sure we help her through this sad time," Stubbs said.
"She has been part of the brigade for a long time and we want to support her." Stubbs had worked closely with Kenning and described him as a devoted man with a great sense of humour.
"He was dedicated to the fire brigade and would go the extra mile. He had done a lot for the community."
Kenning's sister Fiona Kenning-Horsman told the Herald on Sunday the family were in shock but coping as best they could.
"He was the best brother," she said. "He was really involved with the kids and coaching their sport - he was just an awesome person."
Lyn Daly at Powernet said the company was working with police and the Department of Labour to investigate the incident.