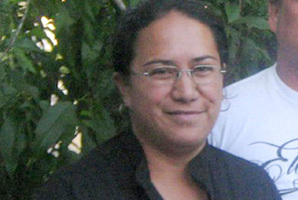 Police have confirmed the identity of all four people who were killed in a fiery head-on collision last weekend.
Helena Moore, 42, of Putaruru, Ms Moore's son Summer Phoenix Pure Moore, 15, and Te Anau Harawere Wetini, 14, of Putaruru, have been officially identified by police as passengers in a Ford Explorer in the fatal crash.
The fourth victim, Serena Smith, 33, a mother of four acting as a sober driver, had just dropped her partner at a concert on Saturday night when her van and the Ford Explorer collided head on.
The crash was on State Highway 2 near Te Karaka township near Gisborne.
The driver of the Ford Explorer, Roland Whitney, 59, was taken to Gisborne Hospital and put in an induced coma.
Earlier this week, Senior Sergeant Moera Brown, of Gisborne, said the victims had a large extended family in various parts of the North Island who were in a "state of shock".
He believed alcohol played a significant role in the tragedy, although earlier this week Whitney's family claimed he was not a drinker.
They were among a Labour Weekend road toll of seven deaths in New Zealand.
- nzherald.co.nz