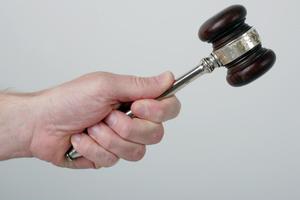 Hawkes Bay Mongrel Mob member Sio Muliipu has been sentenced to 13 years in prison for an attack on his girlfriend that cost her an eye.
Muliipu was sentenced in the High Court at Napier today by Justice David Collins, after he had been found guilty by a jury on August 31.
He faced seven charges in total, including wounding with intent to cause grievous bodily harm, for his attacks on his girlfriend in late 2011 that included the injury to her eye, and assaulting her with a cellphone and vacuum cleaner.
He had claimed the damage to her eye was from children's toys he had thrown at her, but during the trial an ophthalmologist told the jury the cut was so "clean and precise'' it must have been caused by a knife or similar type of blade.
The wounding charge was the most serious of the charges he faced, with a maximum possible sentence of 14 years.
For more articles from this region, go to Hawkes Bay Today